Hi all! I was so excited when Ashley asked me to participate in the 14 Days of Love.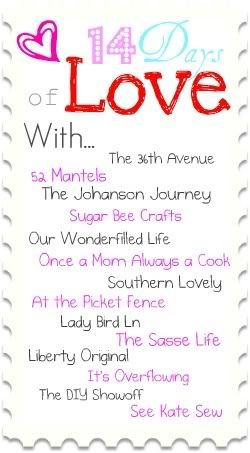 If you missed yesterday, stop by Ladybird Ln to see what they made.
Let's start with what I made.
I got this picture from Salvation Army for $1
I have seen these yarn covered wire floating around Pinterest. I just love how they look so I decided to make mine own with a little spin.
I didn't take a picture of all the steps.
I wrapped the frame with yarn
Then I formed the wire to say love.
Thanks you so much, Ashley!
Be sure to check back in with Cherished Bliss for a link party and amazing giveaways on February 7th!
This event is sponsored by…