Our next guest is actually a friend of mine from high school. Exciting, right. So I'm really excited to introduce you to Mar.
Hey All! First things first, I want to thank my friend Kim for giving me the opportunity to guest post on her blog today! I've been in a huge repurposing mood recently, bookcase to dog bed, pillowcase to dress, and what you'll be seeing today a bookshelf into a bench. When Kim asked me if I'd be interested in guest posting I immediately knew I'd post about the repurposed shelf. I'm so excited to share its journey into its new life with you!
So as you can see its a very boring, white, storage shelf that we acquired from Ikea. It used to live above our tv in the basement. Unfortunately during the move into our new house the tv stand warped and is no longer level so putting it back at its original home wasn't an option. But the now lonely shelf was still in good condition and toy storage in our basement is limited. My collection of the different themes of The Game of Life board game takes up all the room left behind my all of our books.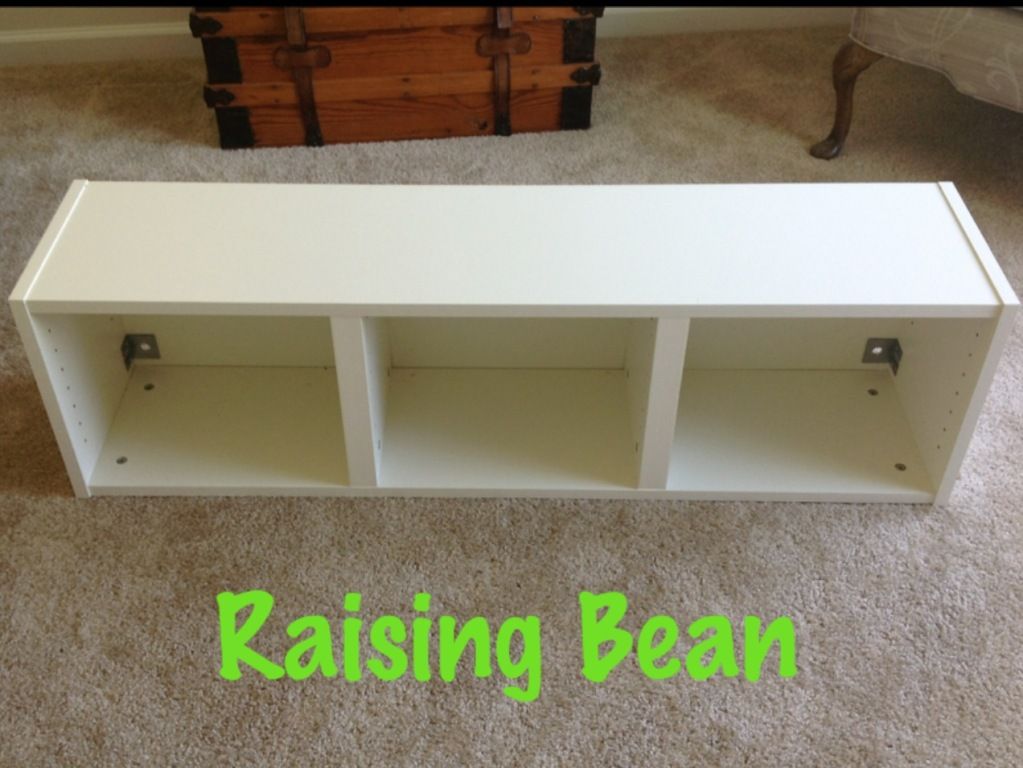 I picked up some bench feet at Home Depot and painted them white. Then I put them on at each corner of the shelf, now bench. I also ModPodged fabric onto the back of each storage space, to create some depth and make it all purdy like.
Next thing to conquer was making a cushion. Now, I have to admit when I got to this step I was stumped, I had never sewn or used a sewing machine before. I had absolutely no idea how I was going to accomplish this step. So I did the only logical thing.. I bought a sewing machine and called my sew savvy mother in law to come teach me. This also served purpose because I wanted to make a dress for my daughter to wear for her one year photos. My priorities are straight, and first things first, I made her dress! Not too shabby, eh?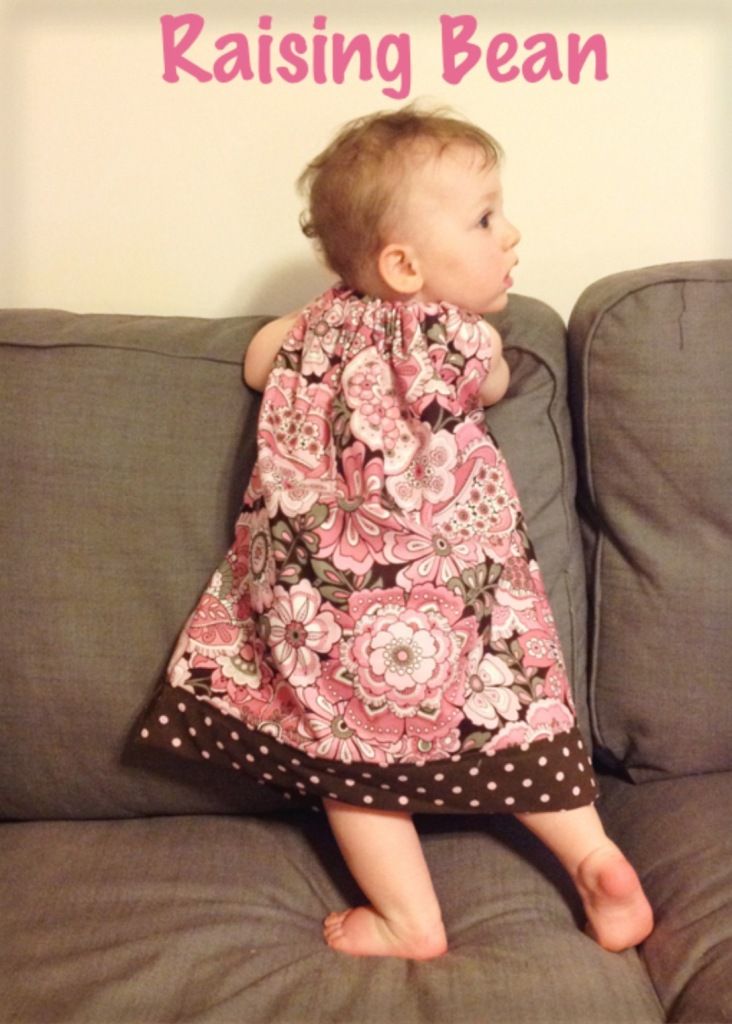 Once her dress was made it became time to focus on the cushion. I lined up four 2x12x12" foam cushions to make it comfy for the booties to sit on. Once the fabric was sewn together I shoved in the cushions and closed up the last side. Ta Da! From shelf to bench! It was super easy, and now my little bean has storage for her toys, and I have extra seating I can bring upstairs onto our main floor for extra seating space for when we throw parties! Win win for everyone. Plus it's super cute!
Keep an eye an my blog to see the bench in use at our daughter's first birthday party! It's the 19th, and I know I'll be posting pictures and some cute stories from it the week after.
ADORABLE! Thanks so much for sharing! Don't worry, we have another blogger stopping by tomorrow. See you then!